I heard something about the plague not being transmitted through the beer for some reason.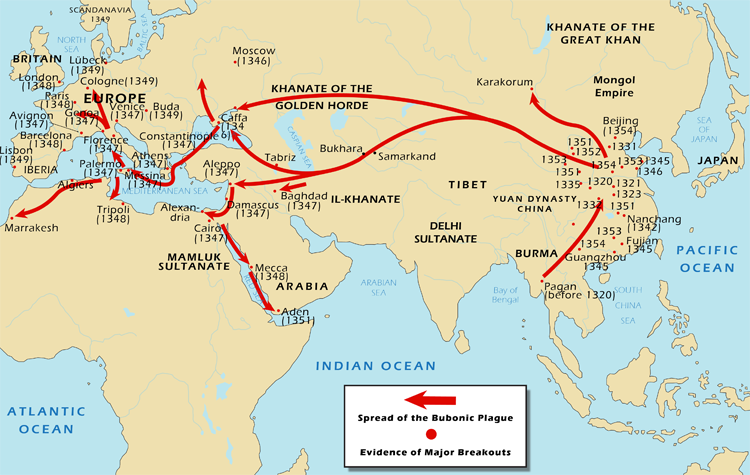 tryandbereasonable: Bubonic plague is carried by fleas and rats (which have the fleas), so clean water isn't so much the issue for that particular disease. However, diseases that *do* spread through contaminated water, like cholera, aren't transmitted through beer because brewing beer involves boiling everything. This kills bacteria in it. Additionally, the alcohol in it will also kill the infectious bacteria. Alcohol sterilizes things.
kodack10: Not necessarily beer, but a variety of alcohol and vinegar based liquids.
The plague was spread by flea infested rodents but at the time, this wasn't understood. What was understood though, was that wine and beer tended to withstand taint by disease. They didn't rot or turn sour easily, and objects treated with them tended not to cause infections. A kind of hazy understanding of antibiotics but without understanding why it worked or what it attacked.
There was [a village](https://www.google.com/search?client=ubuntu&hs=a9w&channel=fs&biw=1407&bih=644&tbm=isch&sa=1&ei=zXQfWvrKHsqHmQHR542IDQ&q=eyam+plague&oq=eyam+plague&gs_l=psy-ab.3..0l6j0i67k1l2j0i24k1l2.37491.38447.0.39272.6.6.0.0.0.0.82.438.6.6.0….0…1c..64.psy-ab..0.6.436…0i7i30k1j0i8i7i30k1j0i13k1.0.lVRFhesv4Wo) that became infected with the plague long after it had been wiped out in Europe. I think it was someone going into storage and opening a rug which had live plague fleas still in it. In any case the plague hit the town but the people were responsible and knew that it could start the plague all over again so they did something altruistic, and cut themselves off from the rest of the world until the plague had run it's course.
In order to feed themselves, they communicated to other towns and people in the area and got them to purchase supplies which would be left just outside of town. In order to pay for them, they would leave coins, but they had to be certain that the coins wouldn't infect anybody, and so they chose a rock at the edge of town that had holes in it, and they filled the holes with vinegar, and placed the coins inside of them. The plague was contained.
Petwins: The fermentation process involves sterilization. So beer is sterilized, making it safer to drink than unprocessed water.
Fir3W0lf: I was plague doctor for Halloween so i have some notes. Originally diseases were believed to spread by gas or odor called miasma by the poor and the wicked. Thats why during bubonic plague plague doctors wore bird masks and filled the beeks with flowers and spices to fulter the bad smell so they wouldnt become sick. In england i belive there was a nobleman named John snow who determened that the common thing about plague hotspots was lack of clean water. I think he also noticed that people who drank beer in taverns rather than water were getting sick more rarely than others. I cant recall but i quess someone can fill the rest.
TheDave78: Sickness is caused by germs.
Germs die in alcohol.
Alcohol is found in beer.
So if you drink a lot of beer you will kill all the germs and never be sick.
It's science.